In the northeast of the area was only one building accessible: the so-called Whitney-Houston-House. All other buildings in this region were used by a specialized clinic already.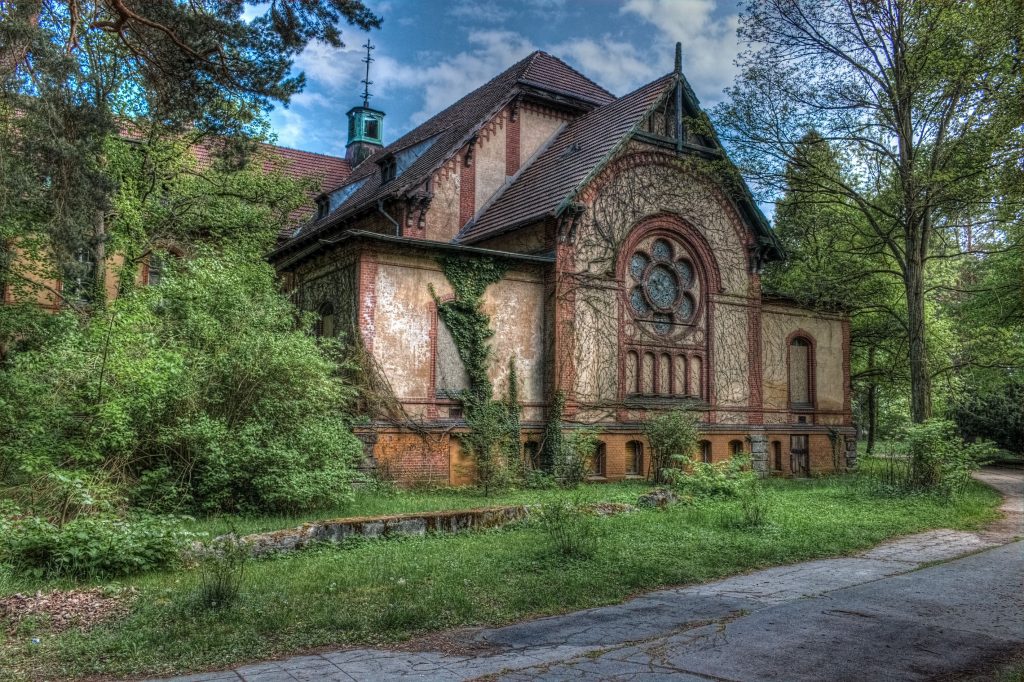 Access to the building was through a side entrance into a large event room. An old piano was still there. The light in this room must be phenomenal at the right time in the afternoon. But during that time, it was swarming with photographers, so I stayed away. I took several panoramas from different locations but of these images I like the view into the hallway best.
The building has several stairways and large, interesting looking hallways with planned and forced openings.
There was a single toilet left in the first floor of the side building.
Further up there was a shoe storage. The shoes scattered around the whole building over time.
The roof floor was also interesting to explore. Although, the resulting photos are not that impressive.
Some more interesting views were scattered all over the place.
This is the last post covering our first visit of Beelitz Heilstätten in May 2014. If I have time and opportunity I want to touch some of the photos again. But I doubt that I do this soon.
I visited the clinic ruins two more times. I checked the photos but didn't process them yet. They follow sometime after I finish the virtual tours of the Hotel Waldlust and the castle Thurnau.